ONE DAY DISCOVERING HOI AN
LANTERN MAKING–TRA QUE HERB VILLAGE– CAM THANH FISHING
Experience the traditional handicrafts and enjoy the real daily life of Hoi An local people.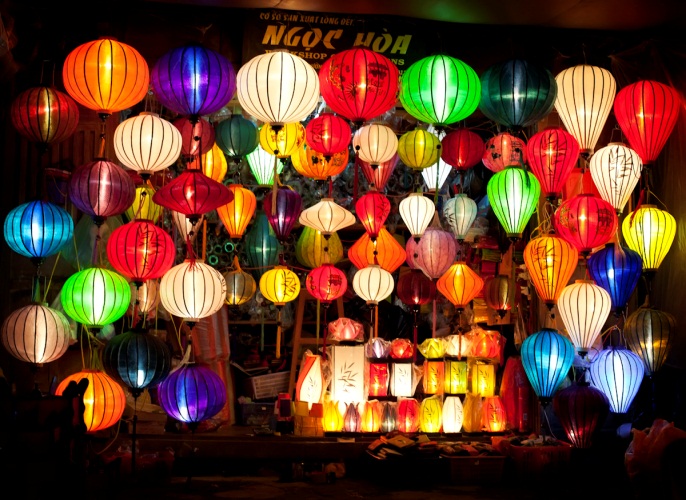 ***Lantern making: One of the greatest pleasure of any visitor to Hoi An is strolling along the beautiful streets of the old town at night under the flickering lights of the many beautiful lanterns. These colorful lanterns are not only the symbol of Hoi An old town but also a part of the spirit of the Hoi An. We would like to offer you a tour to a traditional Hoi An handicraft village to make the lanterns.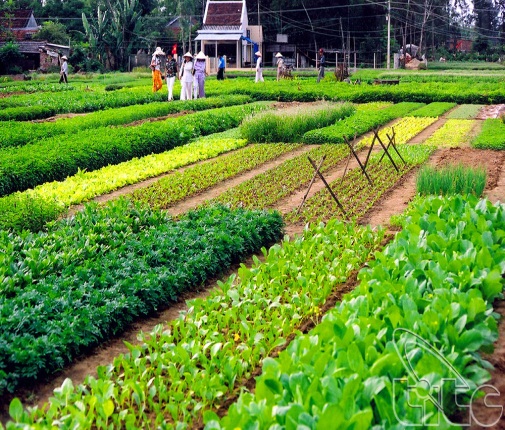 ***Tra Que herb village: Tra Que is a charming little village on the edge of Hoi An, the village is named after the sweet scented vegetables that spice up the every day meals of the Pho Hoi people. Here a new spirit for traditional Hoi An dishes like Cao Lau, Quang noodles, enjoy cooking class served by host with the local 'Tam Huu' spring roll which were primarily made from Tra Que vegetables and cake with meat (Banh xeo) has been enlivened.
***Cam Thanh fishing village: Cam Thanh village is about 4ha, during the Vietnam's war this was the shelter for local people and soldiers and nowadays this place is famous for providing the most seafood products for this area. Joining this tour you will have a chance to learn some traditional fishing techniques and how to paddle the unique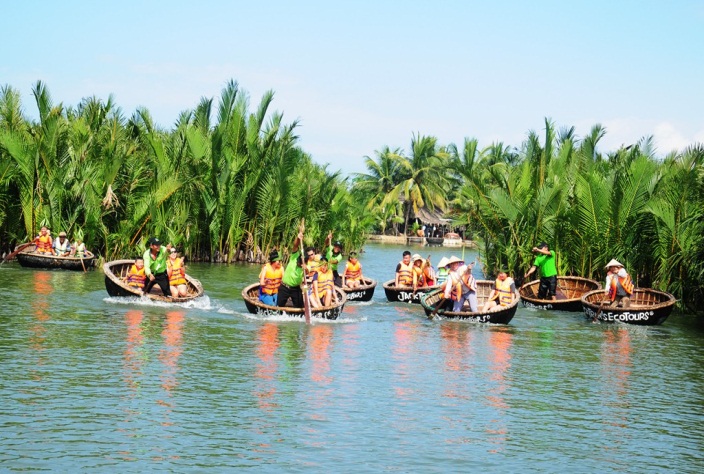 Vietnamese bamboo basket boats while exploring the now tranquil coconut-palm flanked waterways of a past war. On this tour, we provide an authentic social and cultural insight into the Vietnamese local way of life. As well you will take part in some hands-on activities that are fun, safe and interesting to people of all ages.
–           07:30 Car pick up from the hotel and transfer to Hoi An. Welcomed by the local guide.
–           08.00: You will take a bicycle ride to lantern making workshop in the village. Here you will get a brief introduction to the history, shape, and color of the lanterns. Choose your favorite sample of lantern. Do step by step with the craftsman how to make one lantern. Keep this lantern for souvenir.
–          09:00 Continue to ride bicycle in 30 minutes to Tra Que herb village. Take a short stroll around the vegetable garden and listen to the history of the village. Then join gardening activities in preparing the land, fertilizing with seaweed, raking the ground, sowing, watering, picking vegetables… Enjoy foot soak before getting to preparing lunch with a local family. Join cooking with 'Banh xeo'- a local pancake of people in Viet Nam middle region.
–          Continue riding bicycle along De Vong River to Cam Andock (nearly Victoria hotel) Take a boat to Cua Daiestuary, enjoy casting net show and learn how to cast netby local fishermen. Then to Cam Thanh Water coconut village, have a brief introduce to the history there. Take on the basket boat (02 paxs/ boat) along the water coconut river.  Fishermen will teach you how to catch the crabs, learn how to make funny toolsby water coconut leafas watch, glasses.. Divide group into small teams for basket boat racing The winner will get a lovely gift, then visit a craftman's house in the village.
–          16:00 Transfer back to the hotel. Tour ends.